Navistar EPA10 Exh. Aftertreatment System w/SCR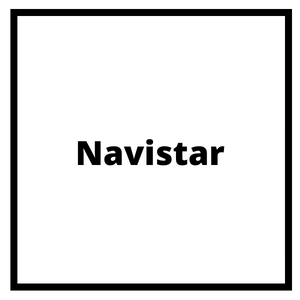 Navistar factory printed exhaust after treatment system service manual.
EPA 10
(2015 Model Year, approx.)
Engines Covered
ISX, ISB, N9, N10 & N13
Truck Model Coverage:
9900
DuraStar
LoneStar
PayStar
ProStar+
TerraStar
TranStar
WorkStar
Manual Contents:
Aftertreatment Diagnostics
Snapshots
Particulate Filter & Diesel Oxidation Catalyst Inspection & Cleaning
Dosing Valve Removal & Cleanings
Aftertreatment Operation
Component Descriptions & Theory of Operation
System Event Chart
Component Replacement
Regen Inhibitors
DPF & DOC Re-use Guidelines
DEF System Maintenances
PDM & ACM Removal & Installations
Torque
Test & Inspections
These engines are noted by the following:
SCR (DEF fluid) System
DEF Tank
2 stage turbos
Large EGR cooler w/ cast iron housing mounted on passenger side of engine
Manufacturer reserves the right to make changes without prior notice
While this is a factory manual, we are not representing to be an agent of this manufacturer
Need more factory service manuals?  Click here.