Detroit 60 DDEC 6 Fault Code Manual (EPA07)
Factory printed
Detroit 60 DDEC 6 Fault Code Manual (EPA07)
.  Factory OEM mechanical and electronic diagnostic manual.  Includes fault codes, diagnostic procedures & wire diagrams.  This manual is only used for:
Mechanical Troubleshooting (not engine service, overhaul, etc.)
Electronic Troubleshooting and Repair (including fault codes and fault code repair procedures, wire diagrams, etc.)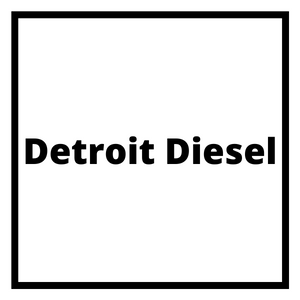 Engine:
Detroit Series 60 w/ DDEC 6 (EPA07)
Manual Type:
Diagnostic, Mechanical & Electronic diagnostics.
Table of Contents:
Introduction

Low Oil Pressure

Cylinder Misfire

Starting Difficulty (Engine Rotates)

No Start (No Engine Rotation)

Excessive Oil consumption

Excessive Crankcase Pressure

Excessive Exhaust Smoke (Black or Gray)

Excessive Blue Smoke

Excessive White Smoke

Rough Running or Stalling

Lack of Power

High Coolant Temperature

Low Coolant Temperature

Poor Fuel Economy

Air Compressor

DDEC System (Operation, wiring, etc.)

Diagnostic Codes

Basic Knowledge, Testing & Tools

Intermittent Fault

Flash Codes & Testing

Engine Harness

Vehicle Interface Harness

Engine Wiring Schematics

Vehicle Wiring Schematics

DDEC Pro-Link / DDR Operation (fault codes, cylinder cutout codes, injector calibration update, reprogram calibration, snapshot, etc.)
Manufacturer reserves the right to make changes without prior notice
Detroit 60 DDEC 6 Diagnostic Manual (EPA07)
Looking for DD13 and DD15 manuals? Check out our Detroit DD13 / DD15 Service Manual Set
Manuals normally ship out within 24 hours.
Need more factory service manuals?  Click here.
Need diagnostic software or computers?  Click here.
While this is a factory manual, we are not representing to be an agent of this manufacturer