Navistar DT466E/530E Electronic Diagnostic Manual 1995-1997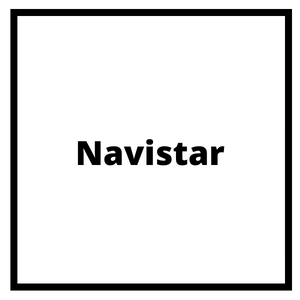 Factory printed manual.  OEM factory Navistar electronic service manual.
Engine models: 
Navistar DT466E/530E engines
Model years:
1995 thru 1997
Engine serial numbers:
931164 to 1075288
Navistar DT466E/530E Electronic Diagnostic Manual 1995-1997
Covers the following information:
Section 1  Engine Control System Overview
Fuel Supply System

Injection Control Pressure System

Injector Operation

Electronic Control Module

Injector Drive Module

Sensor Operation

Vehicle Features

Diagnostic Software Self-test Operation Section
 Section 2  Mechanical Diagnostics
Diagnostic Forms

Hard Start / No Start Diagnostics

Performance Diagnostics

Performance Specifications
Section 3 Electronic Control System Diagnostics
Electronic Control System Diagnostic Form

Flash Code Circuit Index

Sensor and Actuator Locations

Sensor and Actuator Diagnostic

Procedures Circuit Function and Diagnostics

Accelerator Pedal Position Sensor / Idle Validation Switch

Barometric Pressure Sensor

Brake Switch / Relay Circuits

Camshaft Position Sensor

Data Communication Links

Engine Crank Inhibit

Engine Coolant Level System for Engine Protection

Electronic Control Module Self Diagnostics

ECM / IDM Communications

Electronic Control Module Power Supply

Engine Coolant Temperature Sensor

Engine Data Line Circuits w/ Allison AT/MT Transmissions

Engine Oil Pressure Sensor

Engine Oil Temperature Sensor

Intake Air Temperature Sensor

Injection Control Pressure Sensor

Injector Driver Module Power Circuits

Injector Drive Circuits

Injector Pressure Regulator

Keep Alive Memory Power

Manifold Absolute Pressure Sensor

Speed Control Command Switches and PTO Controls

Self Test Input Switch and Engine Warning Light

Tachometer Input Circuits

Two Speed Axle Circuit

Voltage Reference Circuits

Vehicle Personality Module Fuel/Hour Meters/Odometer

Vehicle Speed Signal

Connector End Views and Pin-Outs
Section 4 Supplemental Diagnostic Analysis
Section 5 Diagnostic Tool Use
Section 6 Connector and Harness Repair
Section 7 Vehicle and Component Illustrations
Section 8 Glossary of Technical Terms
Navistar DT466E/530E Electronic Diagnostic Manual 1995-1997
While this is a factory manual, we are not representing to be an agent of this manufacturer
Need more factory service manuals?  Click here.
While this is a factory manual, we are not representing to be an agent of this manufacturer