Cummins ISB 6.7 Electronic Diagnostic Manual CM2350
Cummins ISB 6.7 Fault Code Manual CM2350
This is the factory printed Cummins 6.7 electronic diagnostic manual.  Assists mechanics with solving engine management problems.  Factory Cummins electronic control system service manual.  This is the same service manual used by Cummins dealer technicians to diagnose & repair electronic engine control faults.  This manual set consists of multiple manuals, with each consisting of approximately 900 pages.  This is a huge library of diagnostic information, helping you solve all engine management issues.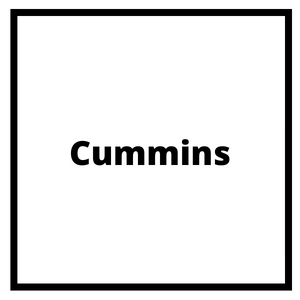 Engine: ISB 6.7 liter
Control Module: (CM) 2350
ISB 6.7 Electronic Diagnostic Manual Contents:
Engine & System Identification

Familiarization

Troubleshooting Fault Codes

Troubleshooting Symptoms including new format

Electronic Engine Controls

Specifications
In addition it covers areas such as:
Engine coolant temperature sensor
Intake manifold air temperature/pressure sensor
Engine oil pressure sensor
Engine speed sensor
Camshaft position sensor
Barometric pressure sensor
Rail fuel pressure sensor
Water-in-fuel sensor
Exhaust gas re-circulation sensor (EGR) temperature sensor.
Exhaust gas pressure sensor.
EGR differential pressure sensor.
Turbocharger speed sensor.
Turbocharger compressor inlet air temperature sensor
Accelerator pedal/lever position sensors
Engine brake selector switches
Engine coolant level sensor
Vehicle speed sensors
Feature control switches (i.e. cruise control switches, etc.)
Fan control switch
Air conditioner pressure switch
Remote accelerator
Remote power-take-off (PTO)
The control system also monitors the following sensors in the aftertreatment system:
Aftertreatment diesel oxidation catalyst inlet temperature sensor
Aftertreatment diesel particulate filter inlet temperature sensor
Aftertreatment diesel particulate filter outlet temperature sensor
Aftertreatment diesel particulate filter differential pressure sensor
Cummins ISB 6.7 electronic diagnostic manual
Manufacturer reserves the right to make changes without prior notice
Cummins name & logo are property of Cummins
Manuals normally ship out within 24 hours.