Caterpillar 3406E ECM Schematic (For  ESN prefix of CPD/8YF/EGH/1MM/2KS/2WS/3CS/6NZ/7CZ/9NZ
Factory Caterpillar 3406E ECM schematic for Cat C10, C12, C15, C16 & 3406E engines.
Print version.  This is a fold out
Caterpillar
C-10/C-12/C15/C16 & 3406E Engine Wire Diagram Set. Wire diagram set for Cat engines w/ serial prefix of
CPD, 8YF, EGH, 1MM, 2KS, 2WS, 3CS, 6NZ, 7CZ, 9NZ
.  Shows all wiring from ECM to all devices controlled by or sending information to the ECM. Includes voltage or resistance readings.
This wire diagram is printed on special material to resist wear & shop use.
Caterpillar 3406E ECM Schematic includes:
Wire diagram
Wire colors
ECM pin numbers & location
Sensor torques
Fault codes
Test procedures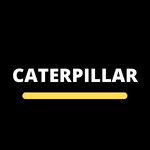 For engines with serial numbers: CPD, 8YF, EGH, 1MM, 2KS, 2WS, 3CS, 6NZ, 7CZ, 9NZ
Caterpillar C10, C12, C15, C16
Need more factory service manuals?  Click here.
Need diagnostic software or computers?  Click here.
While this is a factory manual, we are not representing to be an agent of this manufacturer