Sterling 7500 8500 9500 Wire Diagram Manual (1998-2002)
Factory printed shop wire diagram manual for the Sterling A-Line & L-Line series truck.  Having this factory service wire diagram manual on hand provides the information needed service, diagnose & repair your Sterling trucks.  This is the same manual used by factory & dealer mechanics.  Covers 1998 thru 2002 model years.*  None better!
This is the same manual that is used by factory technicians.  140 pages.
Sterling 7500 8500 9500 Wire Diagram Manual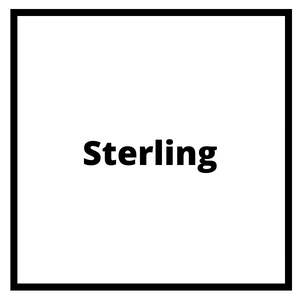 Sterling 7500 8500 9500 Wire Diagram Manual
Model Coverage:
AT 7500 / 8500 / 9500
LT 7500 / 8500 / 9500
Coverage:
Wire Connector Locations
Electrical Routing Information
Electrical System Schematics
Electrical System Wiring Diagrams
Electrical Harness Diagrams
Index
Sterling 7500 8500 9500 Wire Diagram Manual
Schematics Included:
Able Body Sleeper
Air Dryer, CB Hot Post
Air Intake Heater, Cat 3126
Air Intake Heater, 3306
Air Valve Switches, I/P
Audio, Premium Plus
Audio. Weatherband
Axle, 2 speed
Brake, Anti-Lock 4 Channel
Bulkhead Connector List
Charging Circuit
Cigar Lighter and Fuel Heater
Electronic Shift Modulator
Engine Brake, Cat 3306
Engine Controls, Cat C10, C12, 3406
Engine Controls,, Cat 3126
Engine Controls, Cummins Premium
Engine Controls, Detroit Series 60
Engine Controls, Encore FD 1060
Engine Controls, Encore FD 1460
Engine Schematic, Cat 3406
Engine Schematic, Cummins ISB
Engine Brake with Mid Range Elec. Engine
Exhaust Brake with Premium Elec. Engine
Fan Clutch Control, Mech. Engines
Gauge, RPO Auxiliary
Gauges, Electronic Cluster
Gauges, Indiv. Speedo & Tach
Ground Summary
Ground Summary, Cat 3306 Engine Wiring
Ground Summary, Cat 3406 and 3126 Engine Wiring
Ground Summary, Cat C10 and C12 Engine Wiring
Ground Summary, Detroit Series 60 Engine Wiring
Ground Summary, Encore 1060 and 1460 Engine Wiring
Ground Summary, LH Chassis Wiring
Ground Summary, M11 and N14 Engine Wiring
Ground Summary, RH Chassis Wiring
Heated Moisture Ejectors
Heating and Air Conditioning
Horn and Heated Seat
Ignition Circuit
Illumination Summary
Lighting, Back Up and Trailer Hook Up
Lighting, Fog Lamps
Lighting, Headlamps and Daytime Running Lights (DRL)
Lighting, Interior
Lighting, Marker Lamps
Lighting, Trailer Circuits
Lighting, Trucklite Tail Lamps
Lighting, Turn Signals (Signal Stat)
Lighting, U.T. Turn Signals (Ford)
Main Cab Wiring, Cargo
Message Center
On / Off  Fan Control, Elec. Engines
Power Distribution Box
Power Distribution, Customer Access Circuits
Power Distribution, I/P Panel
Power Distribution, Sleeper Interface
Radio, Base
Radio, Premium AM/FM Cassette
Start Circuit
Transmission, Allison Electronic Auto
Unicab Audio Premium Plus
Unicab Cigar Lighter, Receptacle / Trailer Hook Ups LPS
Unicab Ground Distribution
Unicab HVAC
Unicab Interior Lighting
Unicab Power Distribution
Unicab Premium Audio and Clock
Warning Lamps, RH, LH and Aux
Windows, Power Aero
Windows, Power Western
Window, Power
Wiper / Washer, Ford
Wiper / Washer, Signal Stat
Manufacturer reserves the right to make changes without prior notice
Sterling 7500 8500 9500 Wire Diagram Manual
* For 2003 and newer Sterling go to either TMPSL-EO or TMPSL-EC