Navistar T444 Service Manual 1997-2003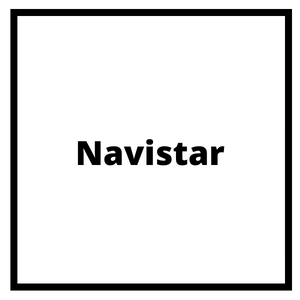 Why risk a failed repair? Why not use official factory information? With this factory manual you can be sure that you're getting the correct information. Is it worth taking the chance?
Factory printed manual.  OEM factory International / Navistar engine (mechanical) service manual.
Systems/Areas covered:
Engine Identification & Serial Number Location
Engine Component Location
General Features
Cooling System Description & Location
Lubrication System Description & Oil Flow Chart
Air Induction & Exhaust System Description
Fuel System Description & Operation
Injection Control Pressure System & Operation
Fuel Injector Description & Operation
Model Years: 1997-2003
Engine: Navistar/IHC T-444 engine
Engine serial number: 634234 & up (not beyond 2003 & only the T-444 engine)
Coverage includes:
Mounting Engine on Stand

Turbocharger

Manifolds

Cylinder Heads & Valves

Vibration Damper / Lube Oil Pump & Pan / Pick-Up Tube / Front Cover

Valve Train / Camshaft / Hydraulic Lifters / Push Rods

Crankcase / Camshaft Bushings / Crankshaft & Bearings / Flywheel / Connecting Rods / Pistons / Rings

Thermostat

Oil Filter & Cooler

Engine Electrical

High Pressure Lube Oil System

Fuel System

Specifications including torque & valve adjust specs
Note: This is a mechanical service, repair & overhaul manual only; it includes the factory required torque specifications. It does not cover any electronic engine management systems diagnostics or repair.
Manufacturer reserves the right to make changes without prior notice.
1997-2003 Navistar T444 Engine Service Manual
Navistar T444 Service Manual 1997-2003