Freightliner Century/Coronado/Argosy Service Manual
Freightliner Century Service Manual.   This factory printed  service manual set consists of multiple volumes & weighs approximately 30 lbs.  This manual is designed for the professional mechanic who wants to do the job correctly.  This is the same manual used by the factory mechanics.
TruckManuals.com is a major distributor of Freightliner factory manuals for many years, working to ensure the correct factory service information is available to fleets, municipalities, independent shops & more.  At TruckManuals.com we have always felt that it is critical that the industry mechanics be supplied with the correct information.
The changes in the trucking industry over the decades have made it critical to "do the job once, do the job right".   Procedures that may have been acceptable years ago would now likely cause rapid failures if they were used on present day engines & drivetrains.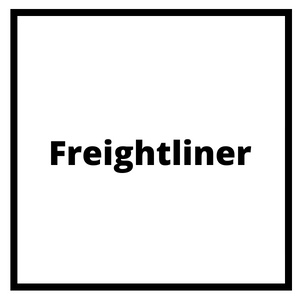 Models Covered:
Century Class
Coronado
Argosy
Factory service manual contents:
General Info

Engine (removal & installation procedures)*

Air Intake

Air Compressor

Alternator & Starter

Engine Cooling & Radiator

Clutch

Transmission

Throttle Control

Frame & Frame Components

Suspension

Front Axle

Rear Axle

Wheels & Tires

Driveline

Brakes

Steering

Fuel (covers fuel tank, delivery lines & related devices)

Exhaust

Electrical, Instruments & Control

Cab

Heater & Air Conditioner
* Engine service manuals sold separately
Freightliner Century/Coronado/Argosy
Manufacturer reserves the right to make changes without prior notice
Need more factory service manuals?  Click here.
Need diagnostic software or computers?  Click here.
While this is a factory manual, we are not representing to be an agent of this manufacturer