Cummins C 8.3 Shop Manual 1991+
Factory printed manual.  Factory Cummins C8.3 (C-series engine) shop manual applicable for 1991 & later (not ISC) engines.  Covers all mechanical aspects of this engine.  No coverage for electronic troubleshooting.
Cummins C 8.3 Series Shop Manual
1991 & 1994 Certification Levels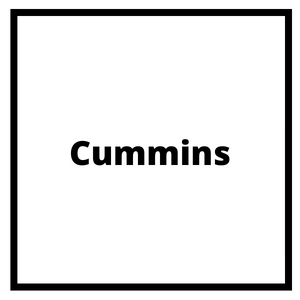 Table of Contents
1. Engine Identification, Specifications & Capacities
2. Engine Disassembly & Assembly (including torque specs & sequence)
3. Cylinder Block (Inc. crankshaft, cam, rods, pistons, liners, gears, bearings, vibration damper)
4. Cylinder Head (cleaning, inspection, overhaul, etc.)
5. Rocker Lever
6. Cam Follower
7. Fuel System (R&I Bosch & Denso pumps, general info, transfer pump, fuel shut-off info
8. Injectors (testing & repairing, fuel line info)
9. Lube Oil System (Pan, pump, regulator, by-pass, T-stat, cooler, filter head, etc.)
10. Cooling System (Filter shut-off valve, T-stat, belts, fan hub, pressure cap, water pump)
11. Drive Units (general info, adapter, disassembly & assembly)
12. Intake System (Turbo, intercooler, intake manifold, general info)
13. Exhaust System (exhaust manifold, stud replacement, general info)
14. Air System (general info & air compressor)
15. Electrical Equipment (alternator & starter inspection only; excludes wire diagram)
16. Engine Testing & Run-In (dyno testing, storage, etc.)
17. Instruments & Controls
18. Mounting Adaptations (front support brkt, flex plate, flywheel, etc.
19. Specifications & Torque Values (torques & specs for electrical, cooling, belts, fuel, lubrication systems, etc
20. Vehicle Braking (general info)
21 Component Manufacturers
Cummins reserves the right to make changes without prior notice
Manuals normally ship out within 24 hours.