Caterpillar C9 Specifications Manual C9S/MFF
Factory printed Caterpillar C9 Specifications Manual.  If you are performing any repair or overhaul on this Cat engine, you need the proper information in order to ensure you can perform the job correctly.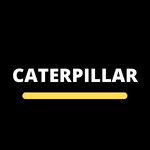 This manual is printed by the Caterpillar print shop so you can be sure the information is correct.
Print version.  OEM factory Cat C9 specifications manual.  Covers torque specs, clearances & dimensions.  For engine serial numbers beginning with C9S.  Covers all torque & clearance specs needed for the overhaul/repair of this engine.
Engine Model:  Cat C9
Engine Serial Number Prefix:  C9S
Includes:
Crankshaft & Main Bearings
Pistons, Rings, Connecting Rods/Bearings
Valves & Valve Train
Cylinder Head & Block
Turbocharger
Manifolds
Oil Pump, Pan & Related Lubrication Parts
Flywheel
Seals
Water Temperature Regulator
Water Pump & Lines
Piston Cooling Jets
Starter
Alternator / Regulator
Sensors (coolant, air inlet, oil & fuel temperature; oil, barometric & atmospheric pressure; APP)
Fuel Transfer Pump
Fuel Injectors
Compression Brake (if equipped)
BrakeSaver & Related Parts
Front Housing & Gear Group
Belt Tensioner
Caterpillar reserves the right to make changes without prior notice
Caterpillar C9 Specifications Manual
Manuals normally ship out within 24 hours.
.
Need diagnostic software or hardware?  Click here>>>>Diesel Diagnostic Equipment