Caterpillar C9 Fault Code Manual C9S
If you are performing any electronic diagnostics on this
Caterpillar
C9 engine, you need the proper information in order to ensure you can perform the job correctly.  Use with engine serial code prefix C9S.
This manual is printed by the
Caterpillar
print shop so you can be sure the information is correct.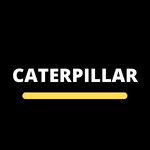 Print version.  This OEM factory manual is important for technicians that are performing electronic diagnostics /troubleshooting.  Helps reduces diagnostic time.
Engine model:  C9
Serial number Prefix: C9S
Covers:
Electronic troubleshooting
Programming Parameters
Customer Specified Parameters
System Configuration Parameters
Troubleshooting w/o diagnostic code
Troubleshooting w/ diagnostic code (includes fault code list)
Diagnostic functional tests
Calibration procedures
Can be used with or without the use of Cat ET, Pro-Link or other scan tools.  While the proper scan equipment will speed diagnostic times, much testing can still be performed using only a multi-meter.
Caterpillar C9 Electronic Troubleshooting Manual
Manuals normally ship out within 24 hours.
Need more factory service manuals?  Click here.
Need diagnostic software or computers?  Click here.
While this is a factory manual, we are not representing to be an agent of this manufacturer