Caterpillar C15 Electrical Schematic (MBN)
Factory OEM Caterpillar C15 ECM and engine management system wire schematic.  Printed on special Caterpillar paper. Resists abrasion & rough handling.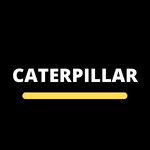 Factory ECM wire diagram for Cat C15 engines.  Includes:
1. Wire diagram
2. Wire colors
3. ECM pin numbers & location
4. Sensor torques
5. Fault codes
6. Test procedures
Manufacturer reserves the right to make changes without prior notice.
Caterpillar C15 Electrical Schematic
TruckManuals.com has worked with the Caterpillar print facility for many years, ensuring the correct factory service information is available.  We support fleets, municipalities, water districts, independent service facilities & more.
At TruckManuals.com we have always felt strongly that it is critical that the industry mechanics be supplied with the correct information.  And it's the exact information for your specific engine and serial number.
Need more factory service manuals?  Click here.
Need diagnostic software or computers?  Click here.
While this is a factory manual, we are not representing to be an agent of this manufacturer