Caterpillar C11/C13 Service Manual KCA / KCB / JAM
If you are performing any repair or overhaul on this Cat engine, you need the proper information in order to ensure you can perform the job correctly.
This manual is printed by the
Caterpillar
print shop so you can be assured the information is correct.
Factory printed manual.  OEM factory
Caterpillar
C11 & C13
service manual for engine serial numbers starting with
KCA, KCB & JAM.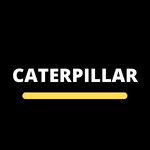 Coverage:
Torque Specifications and Valve Lash Specifications

Systems Operation, Testing & Adjusting

Disassembly & Assembly 

Electronic Troubleshooting

Special Instructions

Electronic PTO Manual

Operation & Maintenance

Binder & more
Caterpillar C11 & C13 Manual, Service