Caterpillar C10/C12 Disassembly/Assembly Manual (CPD/2KS/8YF/3CS)
If you are performing any repair or overhaul on this Caterpillar C10/C12 engine you need the proper information in order to ensure you can perform the job correctly.  Use with of these engine serial code prefixes CPD, 2KS, 8YF or 3CS.
This manual is printed by the Caterpillar print shop so you can be sure the information is correct.
TruckManuals.com has worked with the Caterpillar print facility for many years, ensuring the correct factory service information is available.  We support fleets, municipalities, water districts, independent service facilities & more.
At TruckManuals.com we have always felt strongly that it is critical that the industry mechanics be supplied with the correct information.  Really important info such as torque specifications, dimensions & procedures, electronic diagnostic information be made available.  And it's the exact information for your specific engine and serial number.
Factory printed manual.  OEM factory Cat Engine Disassembly & Assembly Manual.
Engines: Caterpillar C10/C12
Engine S/N Prefix: CPD, 2KS, 8YF, 3CS
Partial list of coverage:
Camshaft & bearings

Crankshaft & bearing

Pistons, rods & bearings

Seal replacement

Oil pan & pump

Water pump

Cylinder head

Fuel transfer pump

Intake & Exhaust Manifold

Turbocharger

Injectors

Injector Sleeves

More
This is a disassembly & assembly manual only, torque specifications & other specification are located respective Specifications Manual.
Need more factory service manuals?  Click here.
Need diagnostic software or computers?  Click here.
While this is a factory manual, we are not representing to be an agent of this manufacturer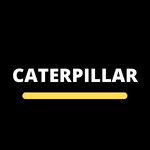 Manufacturer reserves the right to make changes without prior notice
Cat C10 & C12 Disassembly & Assembly Manual (sn. CPD, 2KS,7YF, 3CS)
Manuals normally ship out within 24 hours.