Caterpillar 3406E Disassembly & Assembly Manual 1LW/5DS
If you are performing any repair or overhaul on this Caterpillar 3406E engine with the engine serial code prefix 1LW or 5DS, you need the proper information in order to ensure you can perform the job correctly.
This manual provides the exact procedures the factory recommends to do the job right.  Following these factory approved procedures will help you do the job correctly and in a time saving manner.  Rather than purchasing the entire Caterpillar service manual (which take up a lot of space), why not get just the exact manual you need?
NOTE:
Performing a Cat 3406E (1LW or 5DS serial code prefix) engine overhaul?  Save time & money and purchase the
complete overhaul manual set
. By doing this you'll have all of the information necessary to properly overhaul your Caterpillar 3406E engine.  Click here to view
overhaul manual set.
Engine:
Caterpillar 3406E
Serial Number:
1LW and 5DS
Coverage Includes:
Camshaft & bearings
Crankshaft & bearing
Pistons, rods & bearings
Seal replacement
Oil pan & pump
Water pump
Cylinder head
 Fuel transfer pump
Turbocharger
Injectors
Injector Sleeves
More
Does not cover any torque specifications as those are located in the respective Specifications manual.  Or, to save time & money, why not purchase the Cat 3406E engine overhaul set.  Click
here
.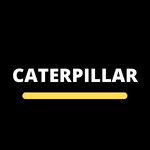 Cat 3406E Disassembly & Assembly Manual (sn prefix 1LW)
Caterpillar Overhaul Manuals | Diesel Diagnostic Equipment
Need more factory service manuals?  Click here.
Need diagnostic software or computers?  Click here.
While this is a factory manual, we are not representing to be an agent of this manufacturer