Caterpillar 3176 Fault Code Manual (7LG)
Factory printed Caterpillar 3176 fault code / electronic troubleshooting manual.  Includes fault codes & wire diagrams.  Helps reduce diagnostic times for your electronic diagnostics.  Whether you need to chase fault codes, perform diagnostic functional testing, view wire diagrams for a specific device, or a multitude of other diagnostic needs, this surely is the best manual to fit your needs.  For use with engine serial code prefix 7LG.
Engine Overhaul Note: Performing an engine overhaul?  Save time & money and purchase the complete overhaul manual set. By doing this you'll have all of the information necessary to properly overhaul your engine.
Caterpillar 3176 Fault Code Manual (7LG)
Engines: Caterpillar 3176
Engine Serial Number Prefix: 7LG
Caterpillar 3176 Coverage:
Electronic troubleshooting

System Overview
ECM Replacement
Sensors & Electrical Connectors

Programming Parameters

Dyno Mode
Test ECM Mode
Customer Passwords
ECM Date/Time Stamped Info
ECM Snapshot
Factory Passwords
Flash Programming
Service Info Report

Customer Specified Parameters

Customer Specified Parameters, Table & Worksheet
Cruise Control
Data Link
Dedicated PTO Parameters
Driver Reward Parameters
ECM ID Parameters
Engine/Gear Parameters
Engine Monitoring
Idle Parameters
Input Selections
Maintenance Parameters
Output Selections
Security Access Parameters
Selected Engine Rating
Smart Idle Parameters
Timer Parameters
Trip Parameters
Vehicle Activity Report Parameters
Vehicle Speed Parameters

System Configuration Parameters
Caterpillar 3176 Troubleshooting w/o diagnostic code

Cannot Reach Top Engine RPM
Cannot Reach Vehicle Speed Limit
Check Engine Lamp or Warning Lamp Inoperative
Cooling Fan Always On
Cruise Control, Idle or PTO Cannot Be Set
Driver Questionnaire & Response
ECM Won't Accept Factory Passwords
Electronic Service Tool Won't Communicate With ECM
Engine Cranks But No Start
Engine Misfires, Runs Rough or is Unstable
Engine Brake Won't Turn On
Engine Vibration
Engine Won't Crank
Excessive Black Smoke
Excessive Fuel Consumption
Excessive White Smoke
Intermittent Cruise Control, Idle or PTO Kickout
Intermittent Low Power or Power Cut Out
Low Power, Poor or No Throttle Response
Poor Acceleration or Response

Caterpillar 3176 Troubleshooting w/ diagnostic code

All Engine Related Fault Codes

Diagnostic functional tests

5 Volt Engine Pressure Sensor Supply Circuit Test
Throttle Sensor Circuit Test
Air Inlet Shutoff Circuit Test
Data Link Circuit Test
Aux. Brake Circuit Test
Check Engine Lamp Circuit Test
Clutch Pedal Position Switch Test
Coolant Level Sensor Test
Cooling Fan Circuit & AC High Pressure Switch Test
Cruise Control Switch Test
Diagnostic Enable Switch Circuit Test
Eaton Top 2 Transmission Circuit  Test
ECM Memory Test
Electrical Connectors Inspect
Engine Coolant Diverter Circuit Test
Engine Pressure Sensor Open / Short Circuit  Test
Engine Running Output Circuit Test
Engine Shutdown Output Test
Engine Speed / Timing Sensor Circuit Test
Engine Temperature Sensor Open / Short Circuit Test
Fan Override Switch Circuit Test
Idle Shutdown Timer Test
Ignition Key Switch & Battery Supply Circuit Test
Ignore Brake / Clutch Circuit Test
Injector Solenoid Circuit Test
Intake Valve Actuation System Oil Pressure Circuit Test
Intake Valve Actuator & Response Circuit Test
Multi-Torque Test
Neutral Switch Circuit Test
Powertrain Data Link Circuit Test
PTO Engine RPM Set Speed Circuit Test
PRO Shutdown Timer Test
PTO Switch Circuit Test
PTO Switch ON Lamp Circuit Test
Remote PTO Accelerator Position Sensor Circuit Test
Compression Brake Solenoid Circuit Test
Service Brake Pedal Position Circuit Test (both circuits)
Starting Aid Output & Switch Circuit Test
Tachometer Circuit Test
Torque Limit Switch Circuit Test
2 Speed Axle Switch Circuit Test
Vehicle Speedometer Circuit Test
Warning Lamp Circuit Test

Calibration procedures

Engine Speed / Timing Sensor Calibration
Injector Code Calibration
Vehicle Speed Circuit Calibration
Can be used with or without the use of Cat ET, Pro-Link or other scan tools.  While the proper scan equipment will speed diagnostic times, much testing can still be performed using only a multi-meter.
Manufacturer reserves the right to make changes without prior notice
Caterpillar 3176 Electronic Troubleshooting Manual
Manuals normally ship out within 24 hours.
Need more factory service manuals?  Click here.
Need diagnostic software or computers?  Click here.
While this is a factory manual, we are not representing to be an agent of this manufacturer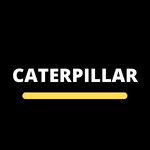 Caterpillar 3176 Fault Code Manual (7LG)