Why You Need a Cummins ISL CM2350 Service Manual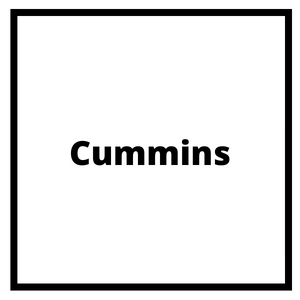 As a diesel mechanic, fleet manager or shop owner, having access to reliable factory service information is crucial for providing high-quality repairs to your customers. And when it comes to servicing Cummins ISL CM2350 engines, the best choice for such information is the factory printed Cummins ISL CM2350 service manual. Noted in this blog post, we'll explain the key features of this highly-regarded manual and why it should be your go-to resource for comprehensive technical information.
Advantages: 
Printed Manual: Unlike digital information that can be lost or corrupted with a computer crash, a printed manual is a tangible resource that you can reference anytime, anywhere. The Cummins ISL CM2350 service manual comes in a durable, high-quality binding that can withstand frequent use and abuse in a busy repair shop.
Factory Information: The Cummins ISL CM2350 service manual is produced Cummins, the same company that designed and manufactured the Cummins ISL engine, so the information contained within is accurate, reliable, and up-to-date. It covers all aspects of engine repair and maintenance, from basic troubleshooting to complex diagnostics, repair and overhaul procedures.
Technical Info: The Cummins ISL CM2350 engine is one of the most powerful and complex diesel engines on the market, filled with the latest technology that maximizes horsepower and durability while minimizing emissions and downtime.  To be maintained properly it requires a deep understanding of its inner workings to service it properly. The Cummins ISL CM2350 service manual provides detailed technical information, specifications, systems operations and diagrams to help you diagnose and repair any issue that may arise.
Easy to Read: The Cummins ISL CM2350 service manual is designed with user-friendliness in mind, with clear and concise language and easy-to-read diagrams and illustrations. Whether you're an experienced diesel mechanic or a novice apprentice, you'll find the information contained in this manual to be easy to understand and follow.
Convenient to Read: The Cummins ISL service manual is offered in print form  As an added bonus Cummins includes a CD-ROM, so you can choose the format that works best for you and your repair shop. And unlike other service manuals that require an annual subscription, the Cummins ISL service manual is a one-time purchase that you can use for years to come.  Since it is in print form it is not required to renew your subscription on an annual basis as is needed with an e-version.
Conclusion:
In conclusion, the Cummins ISL CM2350 service manual is the ultimate resource for anyone who services Cummins ISL engines. With its comprehensive factory information, technical expertise, easy-to-read format, and convenient accessibility, this manual is a must-have for any diesel mechanic, manager, foreman, or shop owner.  So, if you want to provide the best possible service to your customers and keep your repair shop running smoothly, invest in a Cummins ISX service manual today!
Don't navigate your complex diesel engine repairs without it! Grab your Cummins ISL CM2350 Service Manual TODAY and unlock the full potential of your repair skills!