Why the Cummins ISB CM2350 Service Manual is a Must-Have for Diesel Mechanics
As a diesel mechanic, foreman, or shop owner, having access to accurate factory service information is crucial for diagnosing and repairing engines. The Cummins ISB CM2350 service manual provides just that and more. In this blog post, we will discuss why the Cummins ISB CM2350 service manual is a great choice for factory service information and the key features that make it an essential tool for diesel mechanics.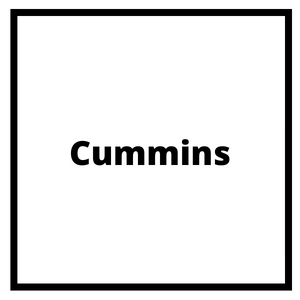 Advantages:
Factory Information – The Cummins ISB CM2350 service manual contains detailed and accurate factory information that covers all aspects of engine maintenance and repair. This information is critical, as it is providing you the exact specifications and guidelines that is used by Cummins for the engine's manufacturing process. This manual is the same information used by the Cummins factory techs and Cummins dealer network, ensuring that you have access to the same reliable information used by the manufacturer.
Technical Information – This service manual contains detailed technical information, such as specifications, disassembly-assembly, diagrams, system operation, testing, and troubleshooting procedures. The information is presented in an easy-to-understand format, making it accessible for technicians of all levels. This detailed information saves time and allows for precise repair procedures, preventing guesswork.
Increases Profits- Having the Cummins ISB CM2350 shop manual available helps reduce diagnostic & repair time.  It also helps ensure that the job is done correctly.  A combination of these factors helps increase shop productivity and profitability.
Easy to Read – The manual is designed to be user-friendly, with clear and concise information presented in an easy-to-read format. The manual also includes helpful illustrations, diagrams, and pictures that assist in understanding complex procedures.  This feature makes it the perfect choice for mechanics with inquiring minds who want to learn more about Cummins engines.
Convenient – The Cummins ISB CM2350 service manual is conveniently accessible in both print and CD-ROM formats. The CD-ROM format allows for easy access to the information on your laptop, making it an ideal tool for use while on the job. The print format is recommended for use in the field or the workshop, where it can be easily referenced during hands-on repairs.
No Subscription Required – Unlike many other service manuals, the Cummins ISB CM2350 service manual requires no subscription fee to access the information. Once the manual is purchased it is always available to you, year after year.  This makes it a cost saving choice for diesel mechanics, foremen, and shop owners who need reliable information without a significant financial investment.
In conclusion, the Cummins ISB CM2350 service manual is an essential tool for diesel mechanics, foremen, and shop owners. Its key features, such as detailed factory and technical information, easy-to-read format, convenient access in both print and digital formats, and no subscription required, make it the go-to choice for reliable factory service information. Investing in this service manual will save you time, money, and allow for precise repairs, making it a must-have for any diesel mechanic's toolbox.