We've compiled a list of the most commonly found WABCO fault codes. Please feel free to share with anyone else you know who frequently services WABCO brakes.
Looking for software? Click here for Meritor WABCO Toolbox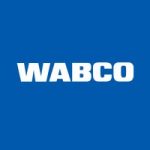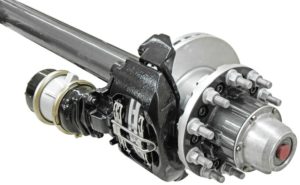 Below is an in-depth list of some of the most commonly encountered WABCO Fault Codes. With this information you or your techs can quickly assess the problem and begin working on a solution.
| | | | |
| --- | --- | --- | --- |
| PID/SID | FMI | ABS136 | Description |
| 0 | 1 | LF wheel sensor | air gap exceeding normal limits, wheel bearing |
| 1 | 2 | LF tone ring | missing or incorrect number of teeth  |
| 1 | 3 | LF wheel sensor | dc voltage detected, voltage shorted to battery |
| 1 | 4 | LF wheel sensor | circuit shorted to ground |
| 1 | 5 | LF wheel sensor | circuit open |
| 1 | 6 | LF wheel sensor | sensor wires shorted together |
| 1 | 7 | LF tone ring | missing or incorrect number of teeth  |
| 1 | 8 | LF slip | 16 sec slip detected, check air gap and modulators |
| 1` | 9 | LF harness | mismatch of harness or sensor pars |
| 1 | 10 | LF wheel sensor | loss of wheel sensor signal |
| 1 | 11 | LF abnormal speed | check tone ring, air gap and sensor wiring |
| 1 | 12 | LF frequency too high | incorrect frequency to ecm from sensor |
| 2 | 1 | RF wheel sensor | air gap exceeding normal limits, wheel bearing |
| 2 | 2 | RF tone ring | missing or incorrect number of teeth  |
| 2 | 3 | RF wheel sensor | dc voltage detected, voltage shorted to battery |
| 2 | 4 | RF wheel sensor | circuit shorted to ground |
| 2 | 5 | RF wheel sensor | circuit open |
| 2 | 6 | RF wheel sensor | sensor wires shorted together |
| 2 | 7 | RF tone ring | missing or incorrect number of teeth  |
| 2 | 8 | RF slip | 16 sec slip detected, check air gap and modulators |
| 2 | 9 | RF harness | mismatch of harness or sensor pars |
| 2 | 10 | RF wheel sensor | loss of wheel sensor signal |
| 2 | 11 | RF abnormal speed | check tone ring, air gap and sensor wiring |
| 2 | 12 | RF frequency too high | incorrect frequency to ecm from sensor |
| 3 | 1 | LR wheel sensor | air gap exceeding normal limits, wheel bearing |
| 3 | 2 | LR tone ring | missing or incorrect number of teeth  |
| 3 | 3 | LR wheel sensor | dc voltage detected, voltage shorted to battery |
| 3 | 4 | LR wheel sensor | circuit shorted to ground |
| 3 | 5 | LR wheel sensor | circuit open |
| 3 | 6 | LR wheel sensor | sensor wires shorted together |
| 3 | 7 | LR tone ring | missing or incorrect number of teeth  |
| 3 | 8 | LR slip | 16 sec slip detected, check air gap and modulators |
| 3 | 9 | LR harness | mismatch of harness or sensor pars |
| 3 | 10 | LR wheel sensor | loss of wheel sensor signal |
| 3 | 11 | LR abnormal speed | check tone ring, air gap and sensor wiring |
| 3 | 12 | LR frequency too high | incorrect frequency to ecm from sensor |
| 4 | 1 | RR wheel sensor | air gap exceeding normal limits, wheel bearing |
| 4 | 2 | RR tone ring | missing or incorrect number of teeth  |
| 4 | 3 | RR wheel sensor | dc voltage detected, voltage shorted to battery |
| 4 | 4 | RR wheel sensor | circuit shorted to ground |
| 4 | 5 | RR wheel sensor | circuit open |
| 4 | 6 | RR wheel sensor | sensor wires shorted together |
| 4 | 7 | RR tone ring | missing or incorrect number of teeth  |
| 4 | 8 | RR slip | 16 sec slip detected, check air gap and modulators |
| 4 | 9 | RR harness | mismatch of harness or sensor pars |
| 4 | 10 | RR wheel sensor | loss of wheel sensor signal |
| 4 | 11 | RR abnormal speed | check tone ring, air gap and sensor wiring |
| 4 | 12 | RR frequency too high | incorrect frequency to ecm from sensor |
| 7 | 3 | LF modulator valve | inlet and outlet shorted or crcuit shorted to another modulator |
| 7 | 5 | LF modulator valve | inlet or outlet circuit is open |
| 7 | 6 | LF modulator valve | inlet or outlet circuit is shorted to ground |
| 8 | 3 | RF modulator valve | inlet and outlet shorted or crcuit shorted to another modulator |
| 8 | 5 | RF modulator valve | inlet or outlet circuit is open |
| 8 | 6 | RF modulator valve | inlet or outlet circuit is shorted to ground |
| 9 | 3 | LR modulator valve | inlet and outlet shorted or crcuit shorted to another modulator |
| 9 | 5 | LR modulator valve | inlet or outlet circuit is open |
| 9 | 6 | LR modulator valve | inlet or outlet circuit is shorted to ground |
| 10 | 3 | RR modulator valve | inlet and outlet shorted or crcuit shorted to another modulator |
| 10 | 5 | RR modulator valve | inlet or outlet circuit is open |
| 10 | 6 | RR modulator valve | inlet or outlet circuit is shorted to ground |
| 13 | 3 | DBR retarder | output is shorted to battery supply |
| 13 | 5 | DBR retarder | output is open |
| 13 | 6 | DBR retarder | output is shorted to ground |
| 14 | 4 | ECU | low or loss of supply voltage to ECU |
| 14 | 5 | ECU | Loss of ground to ECU |
| 14 | 7 | ECU | ECU internal failure |
| 231 | 2 | ECU | J1939 data invalid |
| 231 | 5 | ECU | J1939 circuit open |
| 231 | 6 | ECU | J1939 circuit open |
| 231 | 7 | ECU | incorrect message from driveline retarder |
| 231 | 8 | ECU | incorrect message from engine retarder |
| 231 | 9 | ECU | incorrect torque message from engine |
| 231 | 10 | ECU | incorrect message from exhaust retarder |
| 231 | 12 | ECU | internal J1939 failure  |
| 251 | 3 | ECU | supply voltage to ecm too high |
| 253 | 2 | ecu | parameters are incorrect; internal ecu failure |
| 253 | 12 | ECU | parameters are incorrect; internal ecu failure |
| 254 | 5 | ECU | loss of modulator/sensor harness connections |
| 254 | 8 | sensors | slipping, check air gap, one axle faster than other |
| 254 | 12 | ECU | internal ecu failure |
| 254 | 13 | ECU | internal ecu failure |
| 254 | 14 | ECU | internal ecu failure |
WABCO Fault Codes
WABCO Fault Codes
WABCO Fault Codes
WABCO Fault Codes