The Exceptional Cummins ISL CM2250 Service Manual: An Indispensable Resource for Diesel Technicians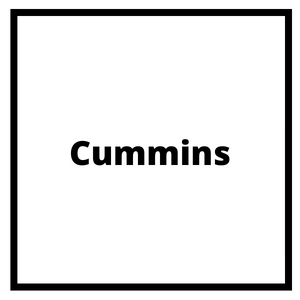 Dive into the world of diesel engine troubleshooting and repair with confidence and accuracy, armed with the factory Cummins ISL CM2250 service manual, our detailed and straightforward guide.  Whether you're a diesel technician, a foreman, or a workshop owner, obtaining precise and official service data is vital for diagnosing and fixing engines.  The Cummins ISL CM2250 service manual delivers just that and much more.  With this blog, we'll explore why this manual is a prime choice for official service data and what distinct features make it a must-have tool for diesel technicians.
Key Benefits:
Official Information – The Cummins ISL CM2250 service manual is a reservoir of exact and comprehensive factory data covering all facets of engine care and repair.  This manual is the same source of data used by Cummins and its distributor network, guaranteeing you access to the same trustworthy information as the manufacturer.
Technical Data – The service manual houses in-depth technical data, including specifications, disassembly-assembly instructions, diagrams, system functioning, testing, and troubleshooting guidelines.  The data is communicated in a manner that's easy to comprehend, catering to technicians with varied expertise levels.  This thorough information eliminates guesswork and enables precise repair procedures, saving time.
User-Friendly Design – The Cummins ISL Service Manual is user-friendly and easy to read.  The manual is designed with the user in mind, delivering clear and succinct information in an easily digestible format. Additionally, it contains useful illustrations, diagrams, and photos that aid in grasping complex procedures.
Accessibility – Diesel technicians and mechanics can use this factory manual to learn about the engine or carry out repairs with complete confidence.  The Cummins ISL CM2250 service manual is conveniently available in print form, and it includes a CD-ROM disc with each of the versions.  The CD-ROM version ensures easy access to the data on your laptops, making it perfect for on-the-spot reference.  The printed version is ideal for use in the workshop, etc., where it can be easily consulted during hands-on repairs.
No Subscription Needed – Contrary to many other service manuals, the Cummins ISL CM2250 service manual does not necessitate a subscription fee for accessing the data.  This attribute makes it a cost-effective solution for diesel technicians, foremen, and workshop owners who require reliable data without making a significant financial commitment.  No more needing to renew your subscription each year.
In summary, the Cummins ISL CM2250 service manual is a vital resource for diesel technicians, foremen, and workshop owners.  Its key features, such as comprehensive factory and technical data, user-friendly presentation, accessibility in both printed and CD-ROM versions, and the lack of a required subscription, make it a preferred choice for trustworthy factory service data.  By investing in this service manual, you'll be saving time and money, and enabling accurate repairs, solidifying its status as an indispensable asset for any diesel professional.
Cummins ISL9 CM2250 Service Manual