Caterpillar 3176B C-10 C-12 3406E Wire Schematic 5EK, 9CK, 1YN, 2PN, 6TS
Print version.  This is a fold out Caterpillar 3176B, C-10, C-12 & 3406E Wire Diagram Set.
Wire diagram set for Cat engines w/ serial prefix of 5EK, 9CK, 1YN, 2PN & 6TS.
Shows all wiring from ECM to all devices controlled by or sending information to the ECM. Includes voltage or resistance readings.
Printed on special material to resist wear & shop use.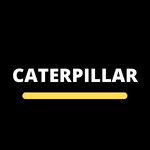 Coverage:
1. Wire diagram
2. Wire colors
3. ECM pin numbers & location
4. Sensor torques
5. Fault codes
6. Test procedures
Need more factory service manuals?  Click here.
Need diagnostic software or computers?  Click here.
While this is a factory manual, we are not representing to be an agent of this manufacturer
"We are the unofficial source for official factory manuals"