Navistar VT365 Electronic Diagnostic Manual 2002-2006
NOTE: We are clearing out all existing Navistar manuals at below cost pricing.  Most pricing has been reduced by 50% or more.  Grab what you need quickly, before they run out!  Limited to stock on hand.  All sales are final.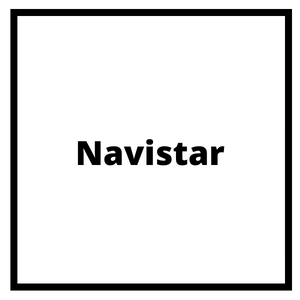 Factory printed manual.  Factory Navistar diagnostic service manual.  Includes fault codes, code clearing, code diagnostics, wire diagrams & more.
Engine:
Navistar VT365
Model years:
2002-2006
Engine serial numbers:
(2002-2003) 0000082 thru 112359 (This engine is noted by EGR / VGT turbo / Intake manifold cross-over at engine rear / 4 valves per cylinder)
(2004-2006) 112360 & up (This engine is noted by same as above but no cross-over at engine rear)
Navistar VT365
Diagnostic Troubleshooting Manual Contents
Engine Systems
Engine Identification
Air Management Systems
Fuel Management System
Fuel Supply System
Engine Lubrication System
Engine Cooling System
Electronic Control System
Engine & Vehicle Sensors & Switches
Intake Throttle Valve
Diamond Logic Brake System Engine & Vehicle Features
Standard Features
Optional Features
Diagnostic Software Operation
Electronic Service Tool Diagnostics
Communications
DTC's
Session Files
Snapshots
Diagnostic Tests
Reset Engine Change Oil Message
General Info
Engine Symptoms Diagnostics
Coolant System Diagnostics(EGR cooler, injector sleeve inspection, etc.)
Fuel System Diagnostics
Lubrication System Diagnostics
Hard Start & No Start Diagnostics
Required Test Procedures
Special Test Procedures (ECM, IAH, Fuel System, ICP)
Performance Diagnostics
Test Procedures
Visual Inspection
Fuel System
Sensors
DTCs & ECM Calibration
KOEO Standard Test
EGR Valve & ITV Operation
KOEO Injector Test
KOER Standard Test
KOER Air Management Test (including VGT & actuator test)
Torque Converter Stall
Road Test
Injector Disable
Relative Compression
Crankcase Pressure
Intake Restriction
Injection Control Pressure Tests
Valve & Engine Brake Lash
Electronic Control System Diagnostics (230 + pages)
Sensor & Actuator Locations
Diagnostic Procedure Process
Circuit Diagnostics
Diagnostic Tools & Accessories
Performance specifications
Diagnostic Trouble Code Index
2002-2006 Navistar VT365 Electronic Diagnostic Manual
While this is a factory manual, we are not representing to be an agent of this manufacturer
Manufacturer may make changes without prior notice
Need more factory service manuals?  Click here.