Caterpillar 3176B Disassembly/Assembly Manual, sn 5EK, 9CK,1YN, 2PN, 6TS
If you are performing any repair or overhaul on this Cat engine, you need the proper information in order to ensure you can perform the job correctly.
This manual is printed by the Caterpillar print shop so you can be sure the information is correct.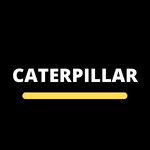 Factory printed manual. OEM factory Caterpillar 3176B disassembly & assembly manual. Aids technicians with the proper procedures. Does not include torque specs as they are located in Specifications manual.
Engine:
Caterpillar 3176B
Engine S/N Prefix:
9CK, 2PN
Coverage:
Camshaft & bearings

Crankshaft & bearing

Pistons, rods & bearings

Intake / Exhaust manifold

Seal replacement

Oil pan, pump & cooler

Water pump

Cylinder head, rocker arms, etc.

Fuel transfer pump

Turbocharger

Injectors

Injector Sleeves

Flywheel

Jake brake

Alternator / Starter

More
Does not cover any torque specifications as those are located in the respective Specifications manual.
Need more factory service manuals?  Click here.
Need diagnostic software or computers?  Click here.
Manufacturer reserves the right to make changes without prior notice.